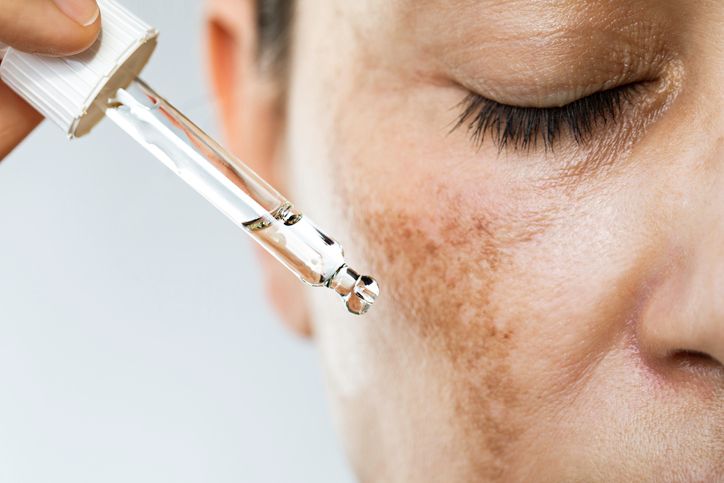 An excessive amount of melanin is a frequent reason for hyperpigmentation. The pigment melanin is what gives skin its color. Melanocytes which are known as the skin cells help in creating melanin production and hyperpigmentation. Your body's ability to produce melanin can be affected by a number of different diseases or circumstances.
Hyperpigmentation may result from some medications. An adverse effect of various chemotherapy medications can result in hyperpigmentation. The skin patches may become gray during these situations. These hyperpigmentation medications can be tricyclic antidepressants and antimalarials. Sometimes certain topical medications can occasionally cause hyperpigmentation.
Addison's disease, which is a rare endocrine condition, can cause hyperpigmentation. This can be visible and noticeable on the elbows and knees as well as on the face, neck, and other exposed skin areas to sunlight and friction. The skin changes as Addison's disease progresses as the adrenal glands produce progressively less cortisol and aldosterone.
Some women's melanin synthesis may be impacted by the pregnancy's changes of hormone levels. But it is known as after the baby is born, the darkish patches that formed throughout your pregnancy will often go away. Pregnant women who want to further reduce the appearance of this darkening are advised to use sunscreen on exposed skin, wear suitable protective clothes, avoid excessive sun exposure, and avoid sunbathing.
Now I know about hyperpigmentation, what is the hyperpigmentation treatment that I can undergo? We can hear you, so do not worry. Below are listed the best treatments for hyperpigmentation.