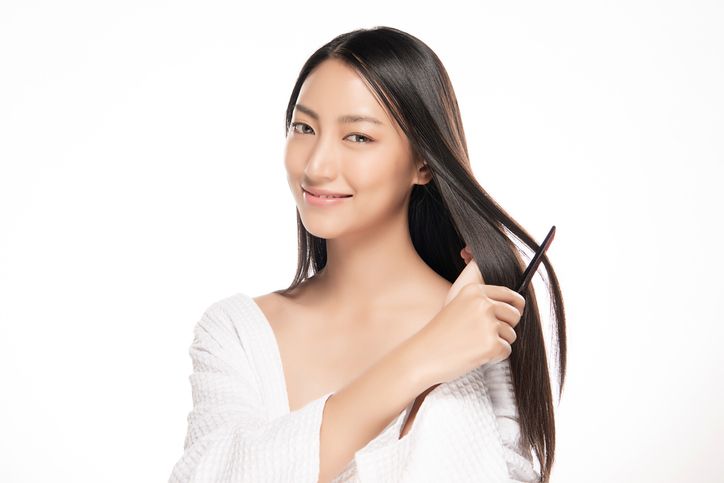 Be it female pattern hair loss, male pattern hair loss, patchy hair loss and what not, salvaging the situation when hair loss occurs requires a combination of natural cures, medical treatments, and lifestyle modifications. Understand the source of your hair loss and consult a specialist to discover the most effective treatment. You may restore a receding hairline and stimulate healthy hair growth with perseverance and regular work.
F8 is a noninvasive treatment from Perfect Aesthetics, which promotes hair growth and keeps the scalp healthy. Low-level laser radiation and hair development serum are swept across the scalp to awaken dormant hair follicles and fortify the hair papilla inside. In addition to repairing and promoting the microcirculation of the capillaries, the energy and serum give the hair follicle with nutrients, thereby revitalising them. The therapy will result in enhanced hair growth, reinforced hair strands, and decreased hair loss.
It is also a highly safe hair and scalp treatment for both women and men with hair and scalp issues such as hair loss, hair thinning, oily scalp, sensitive scalp, receding hairline, balding crown, alopecia areata, scalp inflammation, male pattern hair loss, female pattern hair loss, postpartum hair loss, and more.
What to anticipate following the treatment?
Wellness of Hair and Scalp
A low-energy laser penetrates the scalp to stimulate hair papilla and capillary formation, hence promoting blood circulation and nutrient delivery to hair follicles. These characteristics contribute to healthy hair and scalp.
For hydration and sebum management, the therapist distributes hair growth serum to the scalp. Thus, the scalp will feel cleaner and more hydrated, preventing hair and scalp issues.
Services Rendered With Compassion
After the therapy session, the consultants will solicit the client's input regarding the treatment's technique and results. The experts will also advise the customer on proper aftercare and assist them schedule their next appointment.